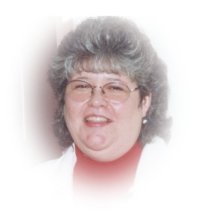 Beverly Bates
I have sung all my life, starting on my Grandparents' front porch in a rocking chair. Kentucky ain't the only place with "front porch singing". My Mom and Dad loved gospel singings and took me all over to hear their favorite groups. Gospel music was always playing at our house. I was influenced by The Happy Goodmans, The Hinsons, The Blackwoods and The Statesmen. We always watched "Jubilee" on Sunday mornings.
My first piano was an old piano from our church...my Granddaddy paid a whole twenty-five dollars for it. I started taking piano lessons when I was about 9 years old.
The best thing that ever happened was when the Lord saved a little eleven year old girl in August, 1972 at South Fork Baptist Church.
I joined my first quartet at the age of fifteen. I played the piano and sang alto for a Dyersburg group called "The Calvary Quartet". My next group was the original "Heaven's Echo" also from Dyersburg. It was while a part of Heaven's Echo that I met someone who would eventually change my life forever.
The original group disbanded after a few years and I played for "The Enochs Sisters" briefly. After this, a couple of members of Heaven's Echo decided to get back together and form a trio called "Sounds of Praise." It was during this time that a wonderful Christian man by the name of Chester Bates got my attention, and apparently, I got his, because in August, 1984, he and I were married. We continued with Sounds of Praise. Eventually, the other member left and Chester's brother joined us. That was a lifelong dream, to be a part of a family group.
I was also allowed the privilege of being a church pianist during this time. Chester was a great encouragement to me in whatever I did. I had begun doing some songwriting, and he was right there, cheering me on.
Chester was a blacksmith/welder and the hours of working and traveling on the weekend became too much for him, healthwise, so "Sounds of Praise" was added to the history books. We continued working in our church and I filled in playing piano for "The Gant Family", a group from Reelfoot Lake, for a while.
In 1994, Chester became ill and we were given the news that he had renal cell carcinoma, and it had already gone to his spine. This was just a few months after the great Kenny Hinson was diagnosed with the same disease. Kenny celebrated his homegoing in the summer of 1995 and Chester went home on Thanksgiving day that same year.
It's been nearly seven years now and I still miss him, but I'm so thankful that I know where he is. You see, that's why I'm a part of this ministry, because to the reader I truly can tell you "There's Hope". Hope in a risen Savior who loves you so much He was willing to lay down His life for you. Hope in an eternal home in glory to be with these dear loved ones who have already passed over. Hope in a day-to-day chaos that we call "life" that, if we've been born again, this is the closest thing to hell we can ever know. Hope that even in our deepest, darkest valleys, God is there.
I manage a ninety unit retirement home and I see a lot of what the world calls "hopeless" situations. But I see a sparkle in the eyes of some of these seasoned saints and even in their times of pain and heartache, they testify that "There's Hope"
I look forward to meeting you at a concert sometime and sharing this message with you in person.
"There's Hope"
Beverly Bates